---
Start Time
End Time
Event
Details
All Day
Give Kids A Smile Day
The "Give Kids A Smile" program is a nationwide program designed to bring dentistry to underserved children. Prefernce Dental, located at 7255 Nine Mile Rd., Mecosta, will be donating FREE EXAMS, CLEANING, FLUORIDE, SEALANTS AND FILLINGS to children 14 and under on Friday February 15, 2013. If you meet these qualifications and would like to participate, please call their office at 972-7104 to register!!
8:30AM
11:55PM
Annual Mecosta County Hair Harvest
Please Support The Annual Mecosta County Hair Harvest Feb. 14th to March 1st. Wanted Donated Ponytails "10 inch in length ("8 inch can be used) Specials deals on cuts, styles, or product??? Ask your Hairstylist The hair that is collected is used to make wigs for children with any affliction that causes hair loss. Sponsored by Ferris State University Circle K a Kiwanis organization and your Salon. For more information call 231-250-9892 or 796-7000.
A Great Big World f/Christina Aguilera - Say Something
---
---
---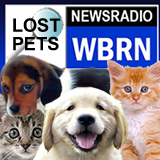 Click here for the WBRN-AM Lost Animals page